Gray Court Pre-school
Sonja Terpstra, the local MP for Mooroolbark, featured Gray Court Pre-School's new multi-sensory play space in her Facebook post of July 2020.
Brighton Playroom
When The Brighton Playroom launched their new nature playground, Federal Member for Goldstein, Tim Wilson, and the Bayside Mayor were there to unveil the site.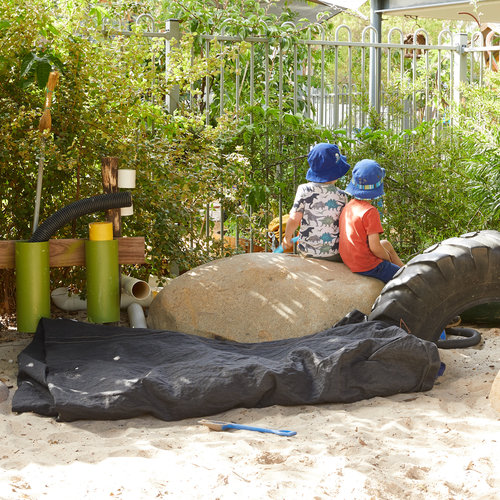 North Brighton Kinder
Read North Brighton Kindergarten's story on their beautiful nature play space.
Take a look at their gallery while you're there!